Demonstration of weapons' condition before… and after repair

Surface treatment of metals - such as milling, sanding, painting. we put all weapons and parts back to their original state.
Various stages of repairs

We perform all repairs of the weapons according to the manufacture's specification.
Modernization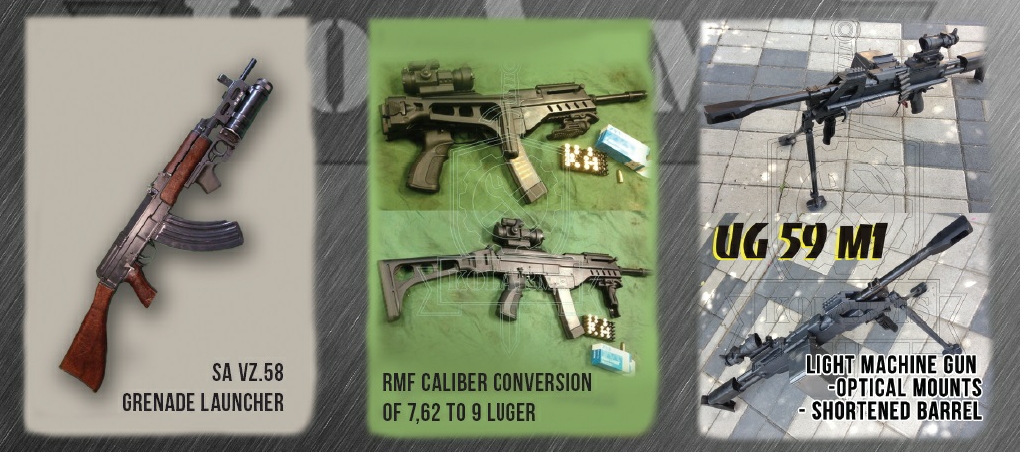 Modernization is usually performed according to customer requirements.
Mount of heavy machine guns


We mount for heavy guns such as DshK-m, NSV, KPVT, on the technique for ground troops, helicopters and ships.
Production of barrel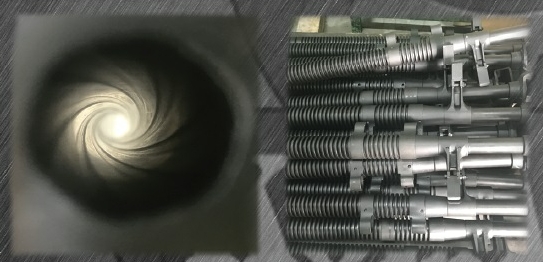 We manufacture the barrel for firearms from caliber 4mm to 30mm.
We produce them by pushing method and cutting. We use nitrides for all barrels at 0.5mm deep, this is guaranteeing the quality up to 10.000 shots.
Various accessories

For the restoration of military weapons and stockpiles, missing weapon system have been added. In doing so, we had to make various accesories like on the pictures.
Weapons storage / Keeping records


Now we can secure the storage and safekeeping of weapons and ammunition per 1000 squer meters.
Sighting and handover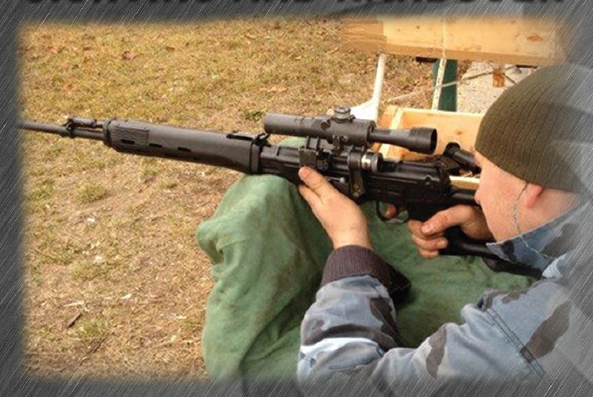 Every weapon which our company manufactures, restore, repairing a special technician will test the funcionality and fire on our own shooting range.
WE OFFER ADDITIONAL SERVICES:
• Analysis of weapon's and weapon systems' condition
• Elaboration of effective plans of complex maintenance and repairs of weapons and weapon systems
• Performance of complex repairs of weapons established in the armed forces of the customer's country by our specialists
• Servicing of the weaponry and weapon systems in the customer's country and achieving combatworthiness of the arsenal
• Training of customer's staff to be able to perform the works at the individual posts
• Issuing certificates of competence for the trained customer's staff proving its capability to perform the individual operations and procedures in repairs and maintenance of weapons and weapon systems
• Performance of final inspection by our staff which has a consequent profound impact on work quality of the trained staff of the customer and fortification of the skills of the trained staff in their work performance
• Providing procedures and process inputs for the individual operations performed at the individual posts when doing service and repairs of weapons and weapon systems
• Deliveries of spare parts for the respective types of weapons and weapon systems
• Deliveries of weapons and weapon systems in accordance with the customer's requirements